Tutorial held at the 2009 International Joint Conference on Neural Networks (IJCNN'09), Atlanta, USA

"Time Series prediction with artificial Neural Networks: applications, tricks of the trade and empirical evidence"
Workshop held on Sunday, June 14, 4:00PM-6:00PM, Peachtree Ballroom E
Official webpage: http://cnd.memphis.edu/ijcnn2009/tutorial-schedule.html
Download the IJCNN'09 Workshop Presentation (click on button)
(if you forgot the workshop password please contact s.crone@bis-lab.com)
Artificial neural networks (NN) have revolutionized the way researchers and practitioners solve complex, real-world problems in business, finance, economics, and engineering. Today, NNs are being routinely used by specialists in a wide range of predictive tasks such as forecasting electrical load, financial data, consumer packaged goods in retail and supply chain management, call volumes in call centres etc. However, their modelling and specification requires expert knowledge often not available in companies. We are pleased to announce short, 2 hour tutorial on time series prediction and forecasting to be held at the 2009 International Joint Conference on Neural Networks (IJCNN'09) organised by the IEEE Computational Intelligence Society, in Atlanta, USA.
Course design: The course will be 2 hours of maths-lite lectures and hands-on demos using a free NN software simulator, which we will make available to you after the course. We will pay particular attention
Target audience: Whether you are an engineer, financial analyst, researcher, or student, the course is designed to provide you with an introduction to basic and advance issues in modelling neural networks for time series prediction, and help you acquire the knowledge, the skills and the competence you need to utilize this cutting-edge technology for solving predictive problems. You will be exposed to the theoretical concepts and hands-on applications of NN. The hands-on format will allow you to follow the course even without a sound mathematical or statistical background. Even if you are already familiar with ANN, you will learn tricks-of-the-trade from the trainer's experience and past forecasting competitions.
Course Coverage: History of neural networks in forecasting, specifying neural network architectures (number of layers, number of nodes, feedback etc.) for forecasting, Applications of neural networks in function approximation, linear and nonlinear time series prediction, hands-on examples in time series and causal modelling, Fundamentals of time series forecasting, Modelling neural networks for smoothing and regression, Evaluating Neural Network forecasting accuracy, Out-of-Sample Empirical Design of Neural Network Experiments
Software to be used: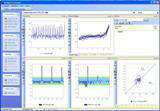 Intelligent Forecaster offers the first industry-grade software (made in Germany) developed exclusively and specifically for time series forecasting with the most up-to-date and advanced methods from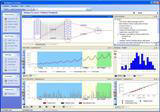 Artificial Intelligence: Support Vector Regression (SVR) and artificial Neural Networks (NN). These allow unprecedented accuracy from nonlinear, data-driven and non-parametric prediction. The software provides various expert features (i.e. input-variable & lag-identification, data-preprocessing, ensembles) for multiple forecasting horizons across fixed forecasting horizon, rolling origin evaluation across a set of multiple error measures). [Read more ...]